What Makes Can-Am CPA Professional Corporation Stand Out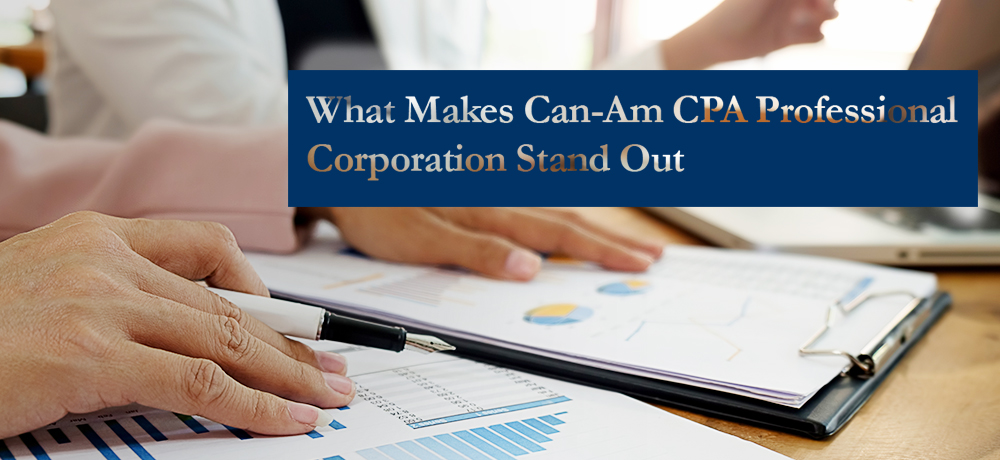 Thanks for stopping by our blog. If you're looking for more information about Can-Am CPA Professional Corporation, you've come to the right place.
About Can-Am CPA Professional Corporation.
We are a general accounting firm that handles all types of personal, business, corporate accounting, and taxes. We have a staff of seven people, who include bookkeepers, junior accountants, senior tax advisers, and CPA's.
Our office is in Toronto, and we serve clients from across the GTA. To ensure our client's requirements are met, until April 30th we have extended our hours of work from 9 am to 8 pm from Monday to Friday. We work on the weekends as well, from 9 am to 4 pm on Saturday, and 10 am to 2 pm on Sunday.
We have been operating since 1975 and have a total of forty-three years of accounting experience. We are a mature company, continually updating internal and external systems to achieve efficiencies and a higher level of customer service.
The Can-Am CPA Professional Corporation Difference.
There are no specific types of customers in taxation. Everyone has their own particular set of circumstances making them unique. We strive to reduce the amount of taxes our clients owe by claiming all the credits and deductions that they are entitled to.
An aspect that makes us second to none has to be our expertise and longevity. Few other firms have been in the accounting business for as long as we have. This works in sync with our primary principles of being ethical, professional, and offering expertise which makes our clients quite confident about working with us.
Furthermore, being a family run firm, we treat our clients like family as well. No matter whether a client is wealthy or not, we get them the help they need in the ever-complicated tax system in Canada.
We've had numerous achievements throughout the years. Our single most noteworthy one is our longevity. A more current growing achievement is our growth rate year over year for the last few years. Mainly due to using new advertising strategies. We have also received recognition from Ontario and the Federal governments.
We also believe in giving back to society and as part of that belief, are always helping improve the local area. In this last few years, we've sponsored local community schools, by developing their school grounds thereby making them safer for the children that go there.
To learn more about Can-Am CPA Professional Corporation, please click here. If you have any questions about how we can help you, we'd love to hear from you. Please contact us here.